After months of speculation, the four aging rockers from The Rolling Stones have announced that they are back with four arena shows in London and New York!
Mick Jagger, Charlie Watts, Ronnie Wood and Keith Richards have at last revealed their return to the stage in London and New York in four spectacular live shows in November.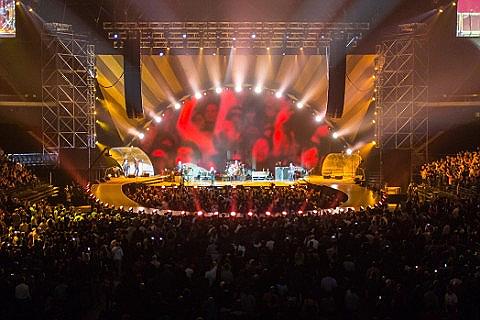 Rolling Stones tickets are now available on BritEvents.com, but be quick as the lowest priced tickets are selling fast leaving tickets priced over £1,000 left available!
Mick Jagger and Co. revealed their long awaited return to the live stage via a video message last week, sending fans into a frenzy to snap up tickets to see the iconic foursome.
The Rolling Stones have confirmed that they will be doing two shows at the prestigious O2 Arena in London on 25 and 29 November, followed by two dates at the Prudential Center in Newark, New York.
Rumours have suggested that this may be one of the last times you will be able to catch the band live, and that they will be at Glastonbury to finally wave goodbye to all their fans next year.
Stones guitarist Keith Richards told Sky News that he would like to play Glastonbury next year saying "I don't know yet. That's next year right? I'd love to though". Can someone tell Michael Eavis please?
Glastonbury tickets sold out in record time this year and with the rumours surrounding The Stones, Radiohead and Fleetwood Mac all headlining next years Glasto, tickets will be worth a lot more than their face value to fans.
So, if you are fans of the The Rolling Stones, look no further than www.Britevents.com the price comparison site you can trust.